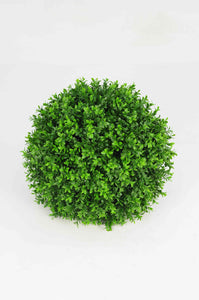 Size : 40cm
Height : 30cm / 12 inches
Width : 30cm / 12 inches
Looks really good in a row in trough planter boxes or on the ground in stone clippings!
"now the science bit".                                                              
This item consists of a solid block of wood (heated treated and fumigated) the sprays are flexible wire coated in plastic and the leaves are plastic, ok for indoor and outdoor use.